36 Hotels around Lake Ammersee

To the Hotels, Motels, Rooms, B&B overview

The Lake Ammersee is the second biggest lake of the so called five lakes county (''Fünf Seen Land''), situated southwest of the bavarian capital Munich. At its western shore, you will find the towns Dießen, Riederau, St. Alban, Utting and Schondorf, at its eastern shores the towns Herrsching, Breitbrunn, Stegen and Inning. The town Andechs with its world famous monastery has no own beaches, but is not far away by walk. The towns Pähl and Fischen are situated in the South of Lake Ammersee. All towns are good connected by trains and public busses, Herrsching is even connected to the Munich Metro System (S-Bahn).
Below, please find an overview with many Hotels, B&B, Familiy Hotels, Boutique Hotels and Luxury Hotels near Lake Ammersee.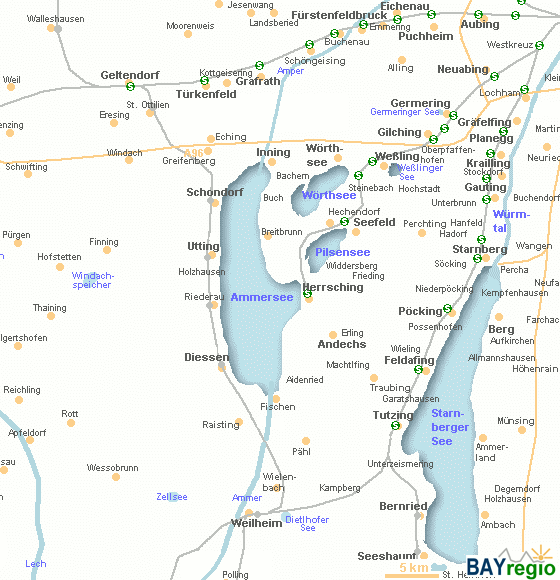 Hotels, B&B: Ammersee and surroundings
Your benefits:
Smart - We don't charge you a fee and the Ammersee host pays us no commission. Easy: No need to register.
Book / Request to book:
Click on the accomodation and contact. Or select more accomodations and send a 'collective booking request' to all of your selection.